HOW TO CHOOSE THE CORRECT WHEELCHAIR
HOW TO CHOOSE THE CORRECT WHEELCHAIR
Wheelchairs can help the movement of the elderly who are unable to walk, obese, people with disabilities, and their peers. This chair with special features can make it easier for users to do daily activities freely, go to school, work, and play sports. This chair can increase consumer confidence by enjoying the same life as a normal human being.
Before consumers choose to buy a wheelchair, there are various methods of wheelchair selection according to the criteria or needs of the user. Before going any further, we will describe 5 types of wheelchairs.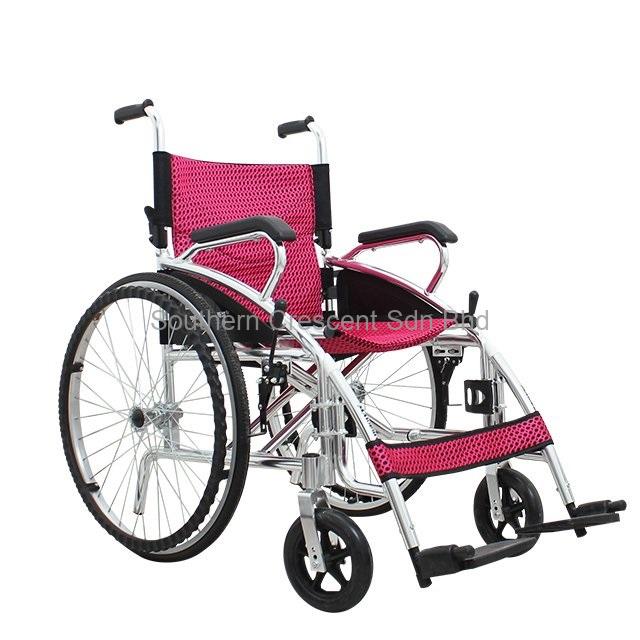 Standard wheelchair
Aluminum wheelchairs
Light Weight Aluminium Wheelchair
Recliner Wheelchair
Commode Wheelchair
Now, we list the exact wheelchair selection methods.
Arm Rest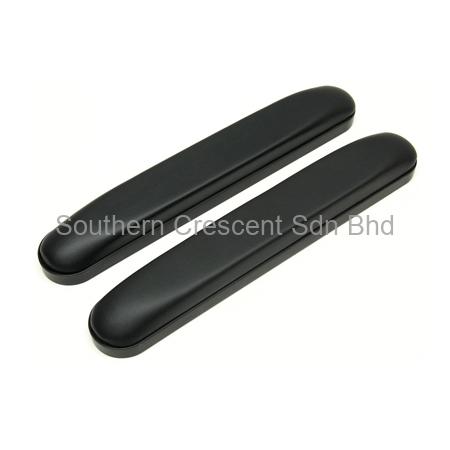 For a standard wheelchair, the armrest is fixed means it cannot be removed. For other types of wheelchairs, they can be upwards, upside down 180 ° and removed.
Footrest
Just like a standard wheelchair, footrests are fixed as well. For other wheelchairs, it can be lifted to 90 °, removable and adjustable height.
There are also some types of footrest.
Plastic
This is what we usually see in general wheelchairs. The advantage is light but the disadvantage is fragile.
Metals
Nowadays most wheelchairs do not come with metal footrests. There are many disadvantages since it is hard and has sharp edges. But now it has been changed to blunt at the end of the footrest.
Tires
Tire types
Advantage
Solid tire
●        No need to pump

●        Long-lasting

Pneumatic tire
●        Thicker

●         Flowering / Non-flowering
Rim / Wheel
Rim / Wheel Type:
Spoke wheel/rim – We can see this type in all types of wheelchairs
Mag Wheel or better known as Sport Rim
Quick Release Wheel (Quick Release Wheel) means it can be removed immediately.
Brakes
The brakes are in two places. First, at the rear hand brake near the handle where the user pushes the wheelchair. Second, the brakes on the tires.
Head Rest
Certain types of wheelchairs such as Recliner Wheelchairs are provided with headrest. The rest can be modified in other types of wheelchairs if the user wishes.
Cover Seat
Types of Cover Seat
Advantage
Disadvantage
Canvas
●        Heat – common for hospital use

●        Waterproof

●        None
Thick cloth
●        Not hot
●        Not waterproof
Seat Mesh
●        Perforated type – Cool and airy when sitting on it

●        Thicker

●        Comfortable

●        Not waterproof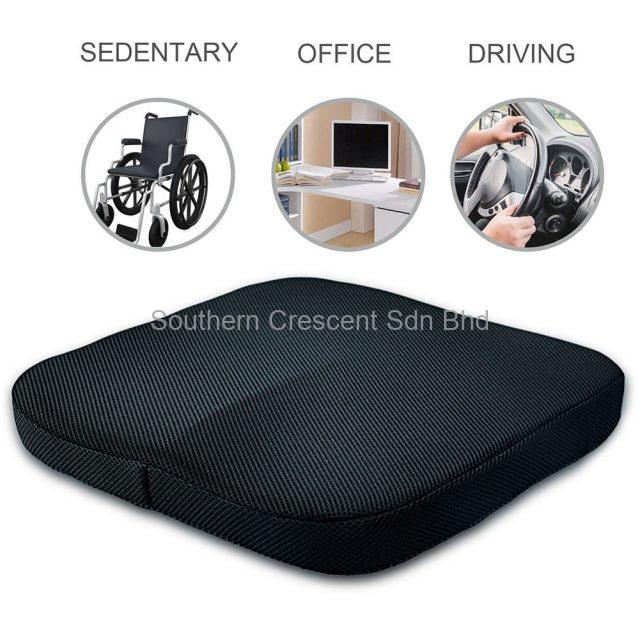 Small front tires
Small front wheelchair wheels are castor type. It comes in a variety of sizes (8 inches, 12 inches) and these sizes depend on the thickness of the tire because the thicker the tire, the more durable and stable it is. It also depends on the wheelchair type of daily use and can be modified on any type of wheelchair.
Sitting size
For children under 12 years of age, the body size is 12-14 inches. For adults over 12 years old, there are 16 inches, 18 inches, 20 inches, 22 inches, 24 inches, and 28 inches depending on the weight and it is durable. 20 to 28 inches is usually for people weighing over 130KG.
Crossbar
There are two types; 1 bar and 2 bar wheelchairs. For durability purposes, the crossbar must be thick because the strength of the crossbar depends on its thickness. If the crossbar is not thick and a user is a heavy person, the crossbar will bend quickly.
Accessories
 ii. Cushions
Some wheelchairs already provide cushions.
Some wheelchairs need to buy and renovate to upgrade according to the user
specification.
Cushion type
Square-shaped form
Pneumatic Air: can be pumped and PVC type
 ii. Safety belt: can be modified according to request
Type of safety belt
Standard for stroke patients and prone to falls.
Butterfly Harness protects the body of the patient's chest and depending on the patient's preferences.
We are currently holding a Virtual Darurat Sale Event for Medical Product. FACEBOOK LIVE VIRTUAL DARURAT SALE 2021 is a 'virtual' warehouse sales event organized by Southern Crescent Sdn Bhd. Through this program, there are various medical and rehabilitation products sold at discounted prices up to 90% throughout the event from February 1 to February 28, 2021. This program works in collaboration with MyHealthcare Shoppe, Friends Send, Dr. Kiran Seremban 2 Polyclinic, Seremban Occupational Therapy Services, and Karma Wheelchair.
Stand a chance to win a Motorised Wheelchair by entering our lucky draw contest and made a minimum payment of RM100 for 1 entry. Join our Fb live every day at our Official Facebook Southern Crescent and share the live video with your friends and family and get the chance to win our cash prize worth RM1000. You can also get discounted products at our partner store, MyHealthCare Shoppe, located at No.4 Jalan Toman 2, Kemayan Square, 70200 Seremban, Negeri Sembilan. Open 9:30 a.m. to 6:30 p.m. Monday through Friday and 9.30 a.m to 1.30 p.m on Saturday. For further information, please contact us at 019 919 9334.
Related posts
KAEDAH PEMILIHAN KERUSI RODA YANG TEPAT Kerusi roda boleh membantu pergerakan warga tua yang tidak mampu..
Read more